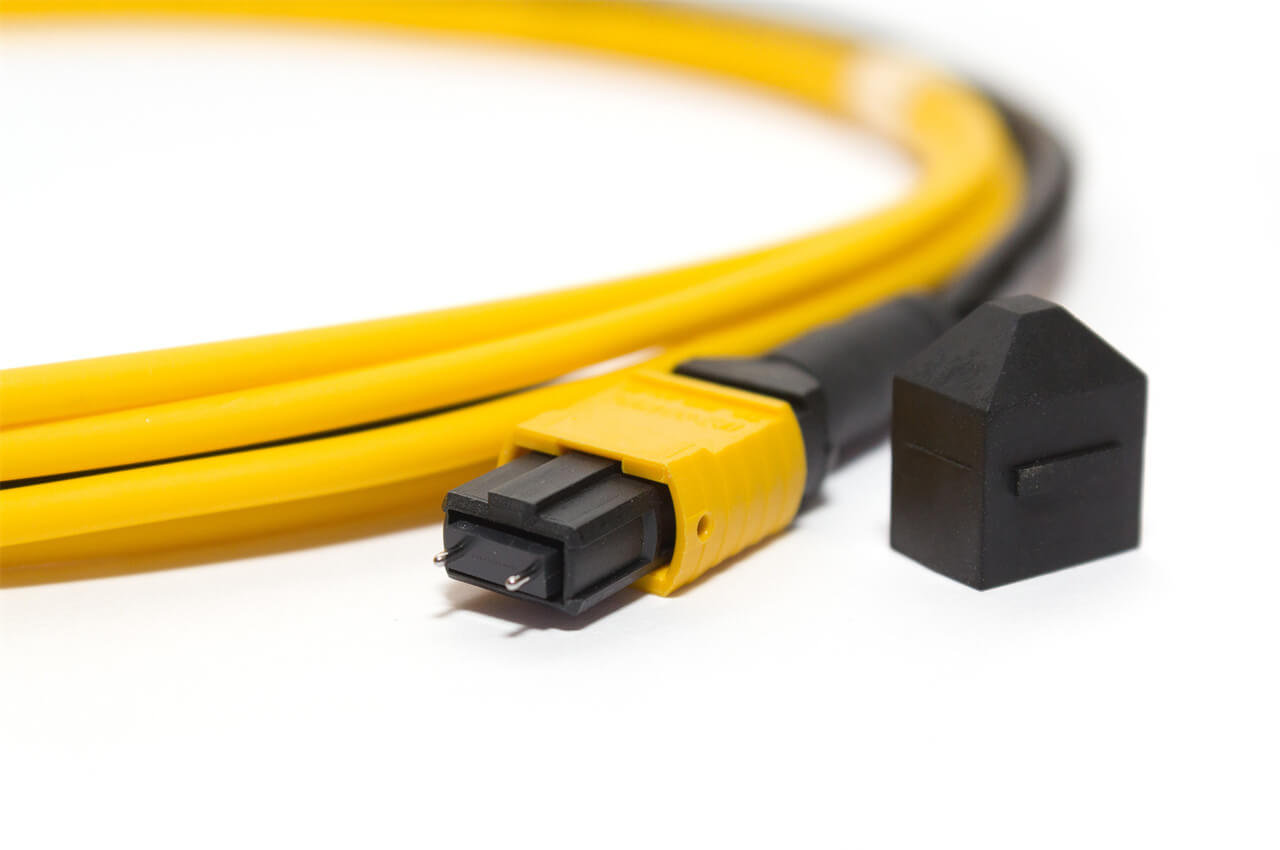 China fiber optic Factory
MPO-32 Fiber Optic cables
MPO/MTP Cable Assemblies Manufacturer and Direct Sales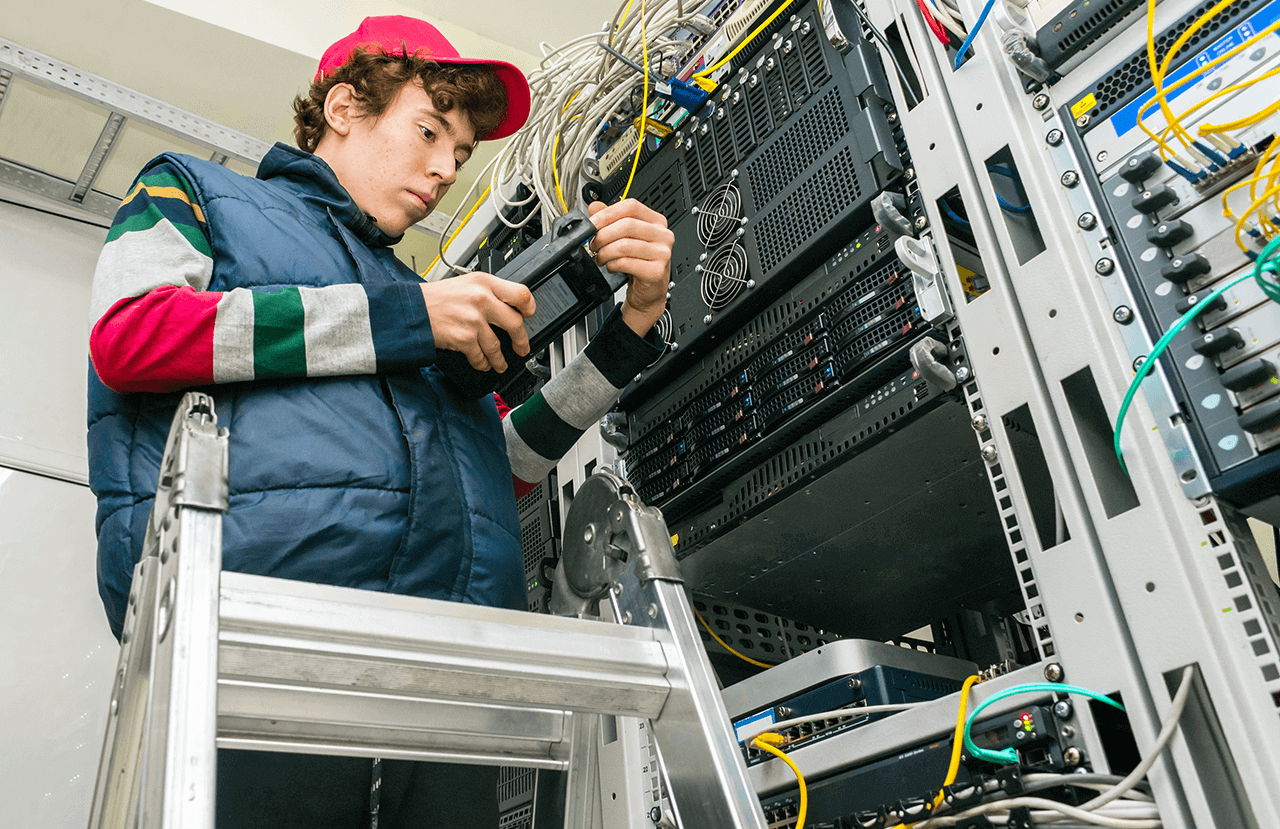 DATA CENTER CABLING
fiber to the home
fiber to the antenna
High-Density Fiber Connectivity for Data Centers (MPO/MTP)
Fiber Optics in the LAN and Data Center
OM1 – OM2 – OM3 – OM4 – OM5 Fiber cables
The Difference Between Standard and Extender Fiber Optic Trunks
400G Fiber Optics: Everything You Need to Know
Huihongfiber makes high-density MPO-32 fiber connector for 400G applications to meet the demands of the next-generation high-speed Ethernet rates in data centers. Currently, 100G Ethernet rates have been widely used in data centers around the world, and 400G rates as the next-generation rate have started extensive research within the industry, with related standard organizations advancing their research and discussions. Conventional 12-core and 24-core MPO connectors cannot meet the demands, hence the need for developing a 32-core high-density MPO connector.
The 32-core MPO fiber connector product launched by Huihongfiber is compliant with TIA 604-1 (FOCIS 18) and IEC (61754-7-3) standards, with the MPO-32 fiber connector product being a double-row 16-core channel. Due to the larger number of channels and more complex processing technology, the development of a 32-core MPO fiber connector product is relatively difficult. Huihongfiber has spent years in the data center fiber cabling market and has mastered the core process technology for high-density 12/16/24/32-core MPO products. The end-face geometry dimensions of the 32-core MPO fiber connector product launched by Huihongfiber have all been tested by an interferometer and are in compliance with the relevant parameters required by IEC 61755-3-31-2015, with the optical end-face in compliance with the relevant technical requirements of IEC 61300-3-35-2015. With the high-performance indicators of the high-density MTP/MPO fiber cabling products, user-friendly design, system smooth upgrade, green, environmentally friendly, and flame-resistant product features, Huihongfiber has received unanimous praise from customers in the data center cabling market and has typical case studies of cabling applications in several large data center machine rooms. Huihongfiber continues to provide customers with higher-performance products and more comprehensive services.
For multi-mode cabling systems, the biggest difference between 100G and 400G is the increase in the total number of fibers used. For single-mode cabling systems, the duplex LC and MPO/MTP cabling systems used in 100G cabling can still be used in 400G cabling. For parallel or multi-fiber transmission, such as 400GBASE-SR4.2, which uses four parallel transmission and short-wave multiplexing technology, OM5 multi-mode fiber can achieve a transmission distance of 150 meters in cabling, which is slightly farther than that of OM3/OM4. Therefore, the arrival of 400G will promote the development of the fiber market, especially OM5 multi-mode fiber.
To deploy equipment that supports the new 400Gbps Ethernet standard, new pluggable modules, connectors, and cables are obviously needed. The 400GBASE-SR16 port requires a 32-core fiber connector and cable, while the 400GBASE-DR4 standard uses a higher 56 Gbps electrical signal rate.
The general 100 Gbps QSFP28 connector supports four 25 Gbps channels with an electrical signal rate of 28 Gbps. Currently, the 12-core MPO connector and cables used for 100 Gbps can meet the demands. Obviously, the 12-core MPO connector and cable will support the 400GBASE-DR4 and 200GBASE-DR4 standards in the 802.3bs standard. Other standards that use only two fibers in the link can use general duplex LC connectors and cables. This makes the 32-core MPO a standard specifically developed for 400 Gbps Ethernet.
The 12-fiber MPO connector arranges fibers in a single row between two alignment pins. For the 32-fiber MPO, there are two rows of 16 fibers, making the new connector incompatible with the 12-core MPO. Therefore, the keying of the 32-core MPO connector is different from that of the 12-fiber MPO to avoid incorrect transceiver and cable connections. With faster signal transmission, more channels, and more fiber development, the 400 Gbps Ethernet requires a new transceiver form factor. Some challenges and trade-offs need to be considered when attempting to distribute more power to small modules. Like previous Ethernet standards, there are many optical transceiver form factors for 400 Gbps Ethernet:
CFP8 is a form factor for optical transceivers that is designed with a large form factor and low port density, making it ideal for high-speed and long-distance transmission applications. The CFP8 form factor is also known for its excellent thermal management, which is essential for ensuring that the transceiver operates reliably over extended periods.
On the other hand, OSFP is another form factor for optical transceivers that is designed to achieve optimal signal and thermal performance. While it offers many advantages, the OSFP form factor is incompatible with other standards, making it less versatile than other form factors.
QSFP-DD is a "Double Density" QSFP form factor that is backward compatible with both 100 Gbps and 40 Gbps Ethernet. It also offers high port density, which makes it an ideal choice for data center applications where space is at a premium.
COBO is a form factor that is designed for on-board optical modules, rather than pluggable transceivers. COBO offers the highest port density of any form factor, making it an ideal choice for applications where space is extremely limited. However, it is important to note that COBO is not compatible with other form factors, which may limit its versatility in certain applications.
Thank you for your inquiry
Huihong Technologies make MPO/MTP 16-core fiber cable assemblies for 400G applications to meet the demands of future network bandwidth requirements. These assemblies are available in both single row 16-core fiber and 32-core fiber (2 lines x 16 fibers) configurations to achieve the highest density physical contact for multifiber connectors in the market. This high density trunk cable can directly couple into 16x25G active devices, complying with Telcordia GR-326 Core, TIA 604-18 (FOCIS 18), and IEC (61754-7-3) standards.